Our Apartments
An oasis of peace near the sea of Gallipoli
Set like little gems in a structure immersed in the most authentic nature of Salento, there are six delightful mini apartments, totally independent, finely furnished and equipped with all the comforts to spend your holidays in a true oasis of peace a few km from one of the seas most beautiful in Puglia.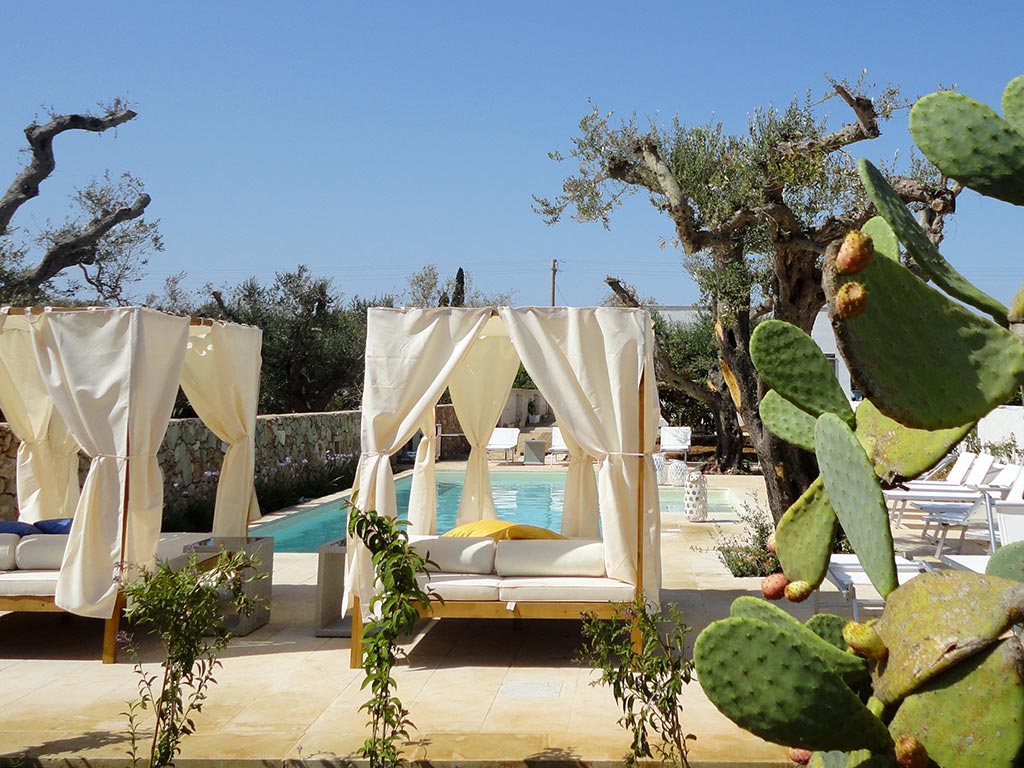 Comfortable and hospitable, Corte dei Donno mini Resort was born as a landing point for all those who love to travel and get lost in the folds of the most intimate culture and traditions of the places they visit.
Immersed in a still authentic nature, it is the ideal place for those seeking peace, tranquility and independence. Privileged starting point for those who love the sea and the incredible wonders that Salento can offer its visitors. At the center of multiple itineraries, between small ancient villages where you can still breathe the air of Magna Grecia and places full of beauties and charm such as Otranto or Leuca, real historical crossroads where the fate of Europe has often been decided. We are also a few km from Lecce, a refined city embellished with its beautiful Baroque embroidery and very close to Gallipoli, the real hub of summer nightlife.